Dice Robot - Original Watercolor Painting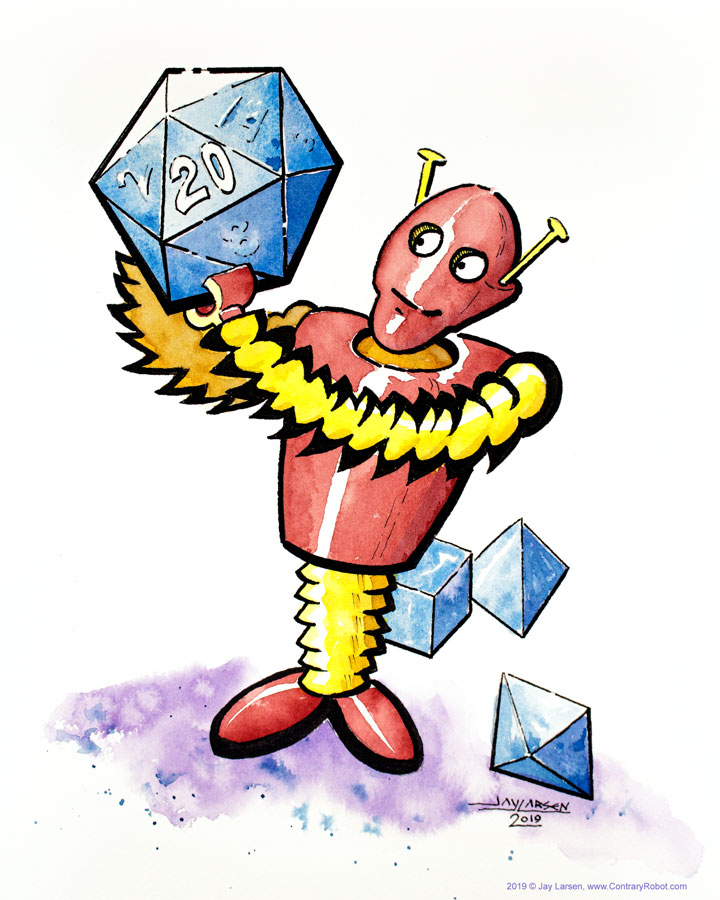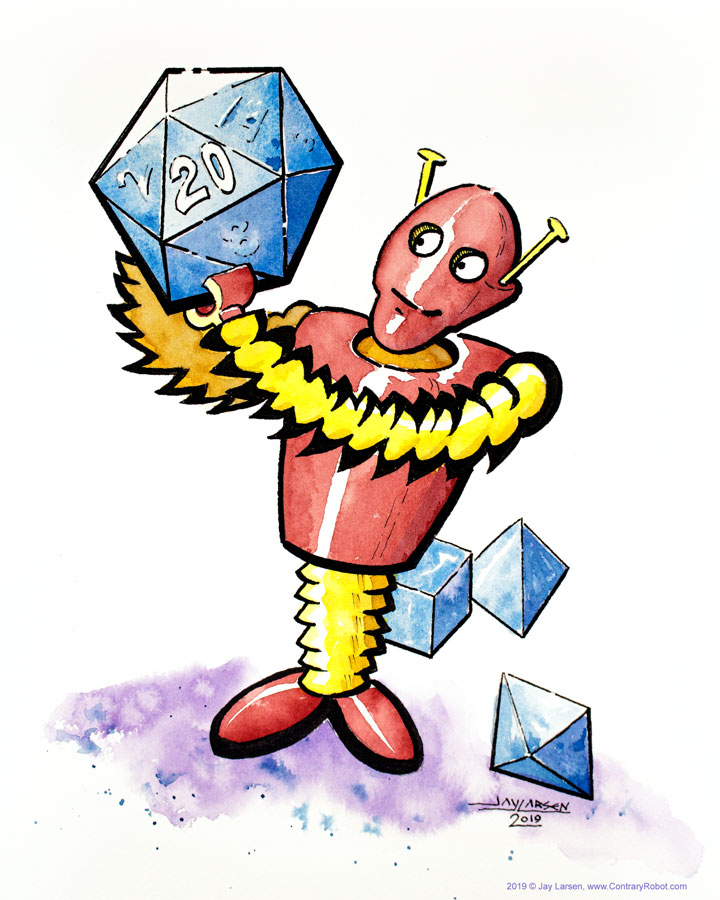 Dice Robot - Original Watercolor Painting
This little Robot is ready to help you Roll the Dice.
For fans of RPGs and other tabletop games.
I know for a fact this little guy loves watching Critical Role every Thursday, but he likes D&D on any day of the week.

This is an Original Watercolor Painting by Jay Larsen.
11" wide X 14" high on Arches 140 lb archival watercolor paper.

This painting is not framed.
If you have any questions, please ask.
And don't forget, I do custom commissions as well.