Blue Ghost Robots - Original Watercolor Painting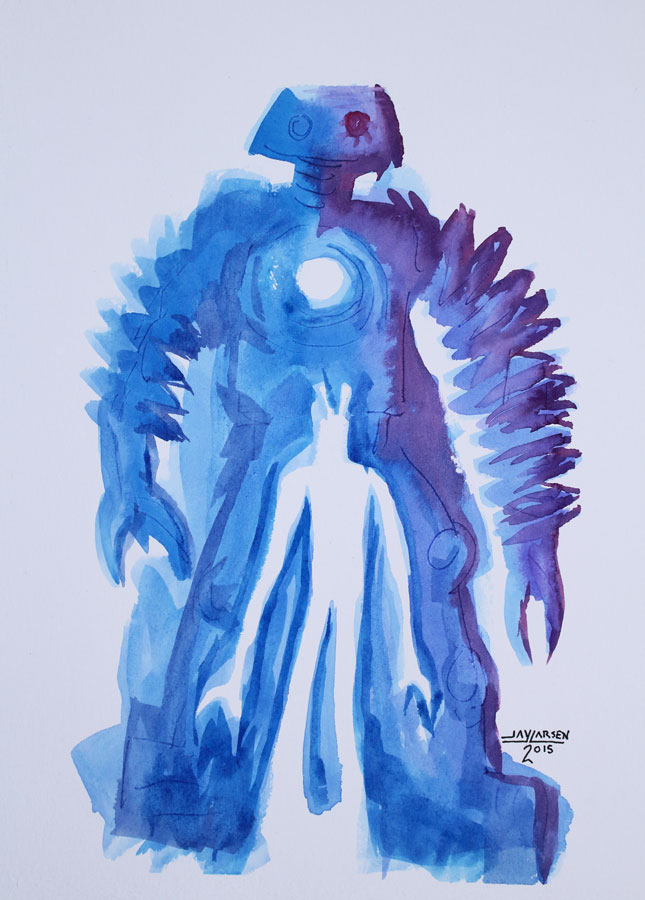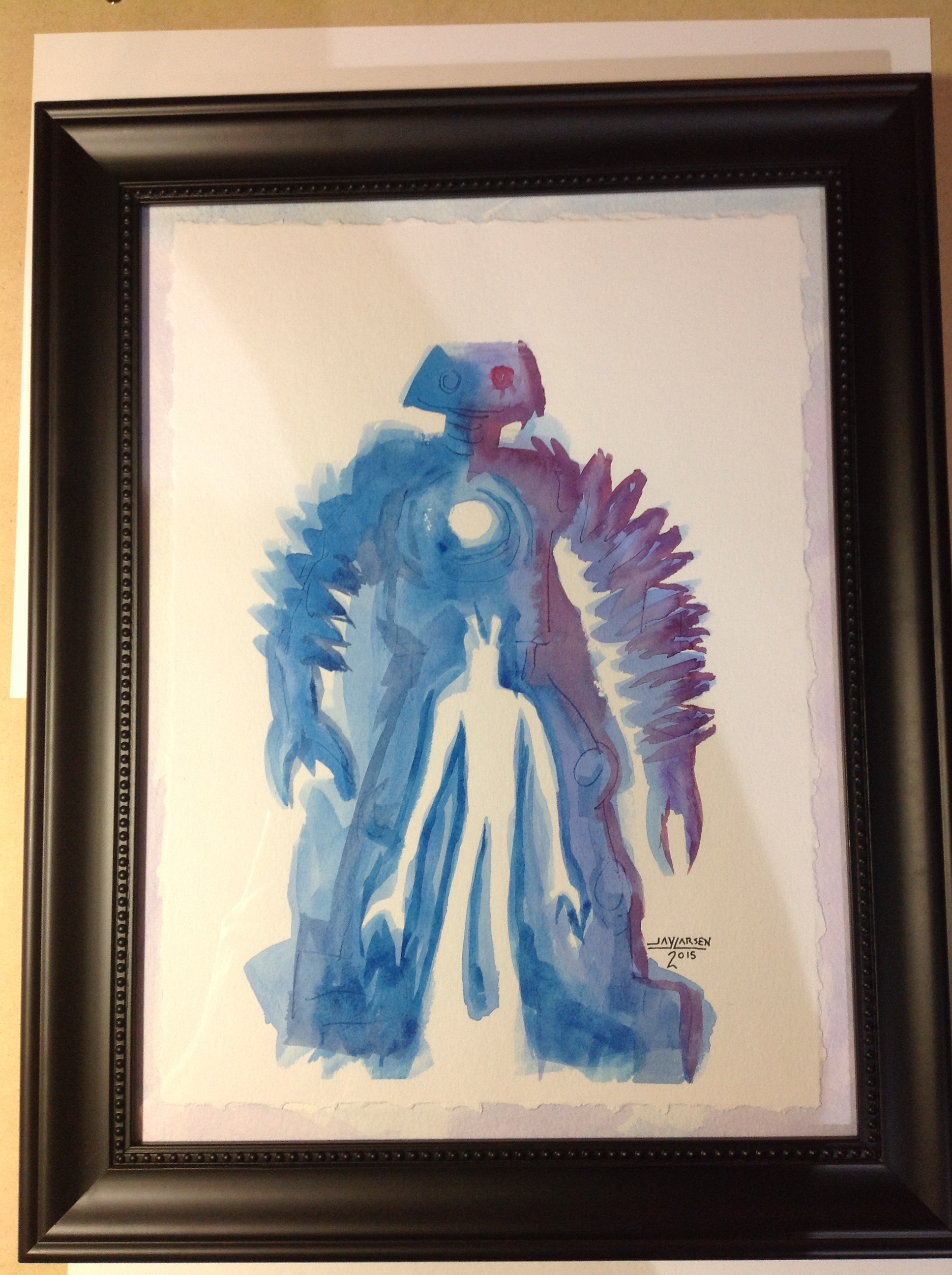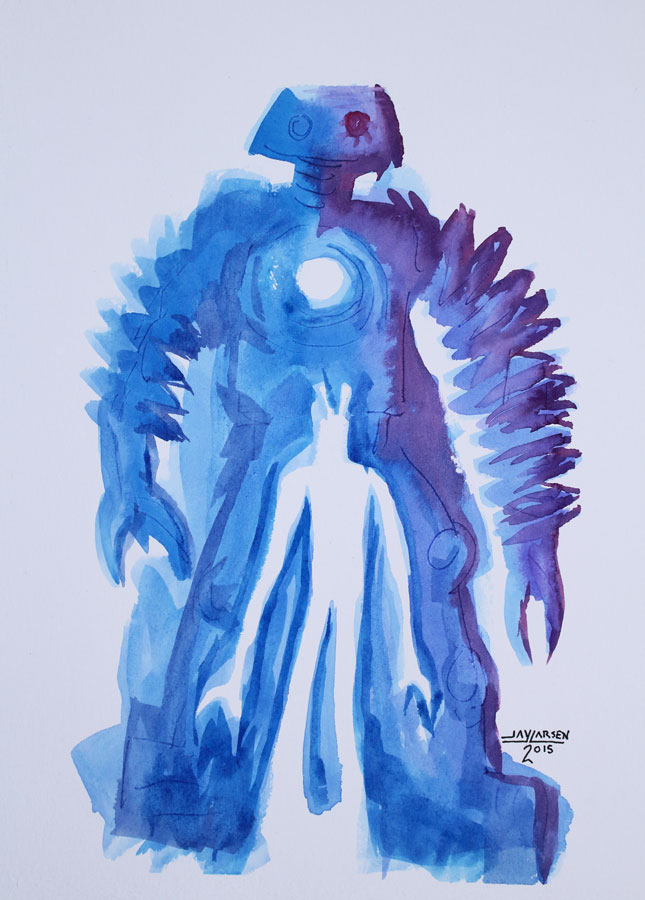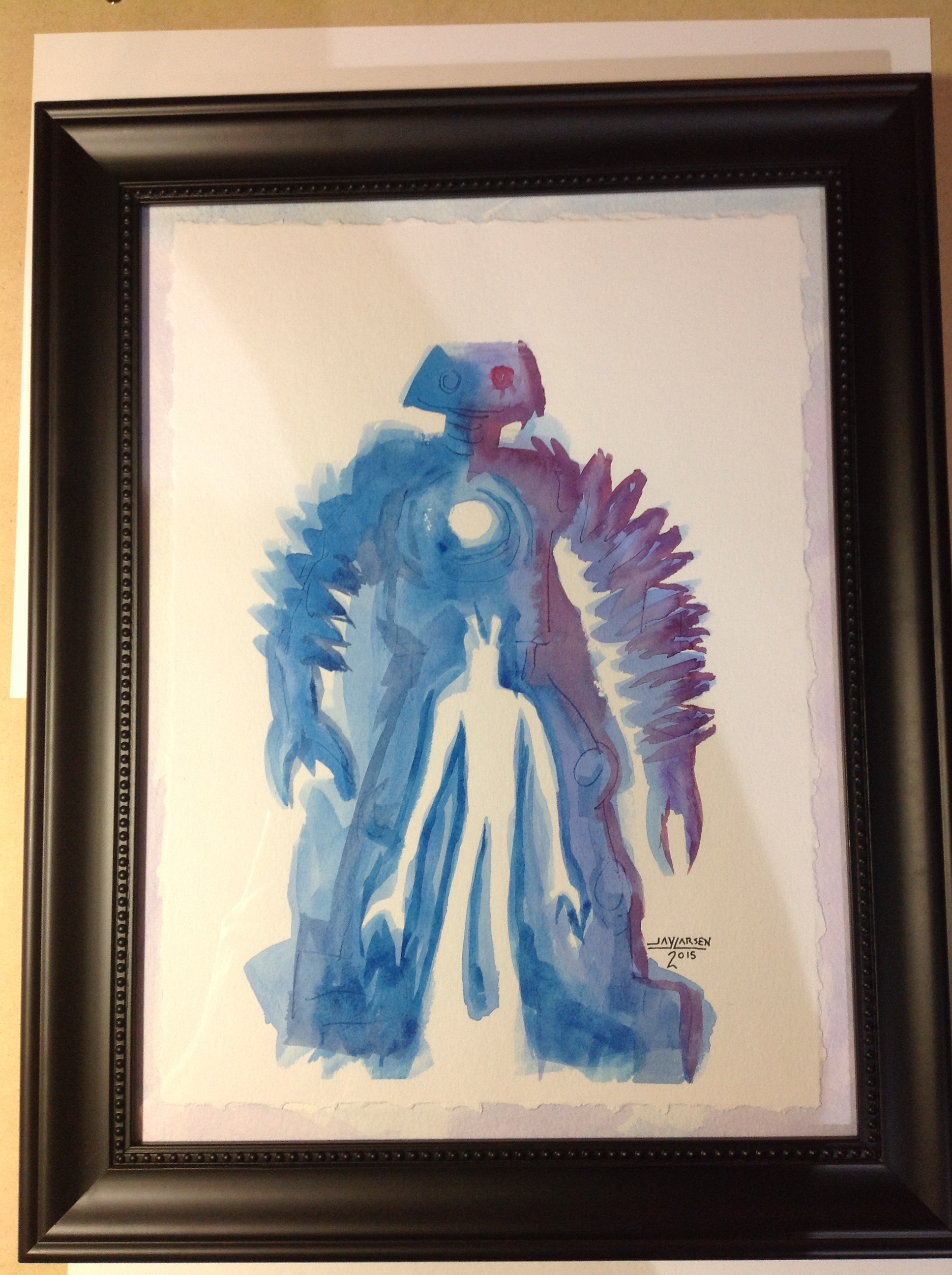 Blue Ghost Robots - Original Watercolor Painting
Where these mysterious and possibly alien travelers are coming from is unknown. Yet a glance tells you that these fantastic Robots are friendly and mean you no harm.

This is an Original Watercolor Painting by Jay Larsen.
11" wide X 14" high on Fabriano 100 lb archival watercolor paper.

This painting is framed and floated on a custom painted matt.
If you have any questions, please ask.
And don't forget, I do custom commissions as well.