Are We Not Robots? - Original Watercolor Painting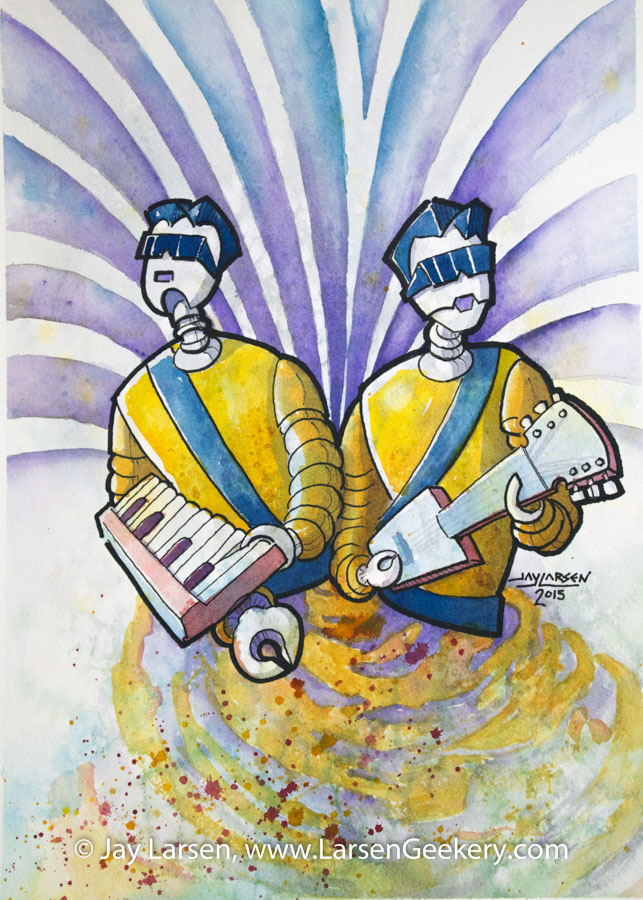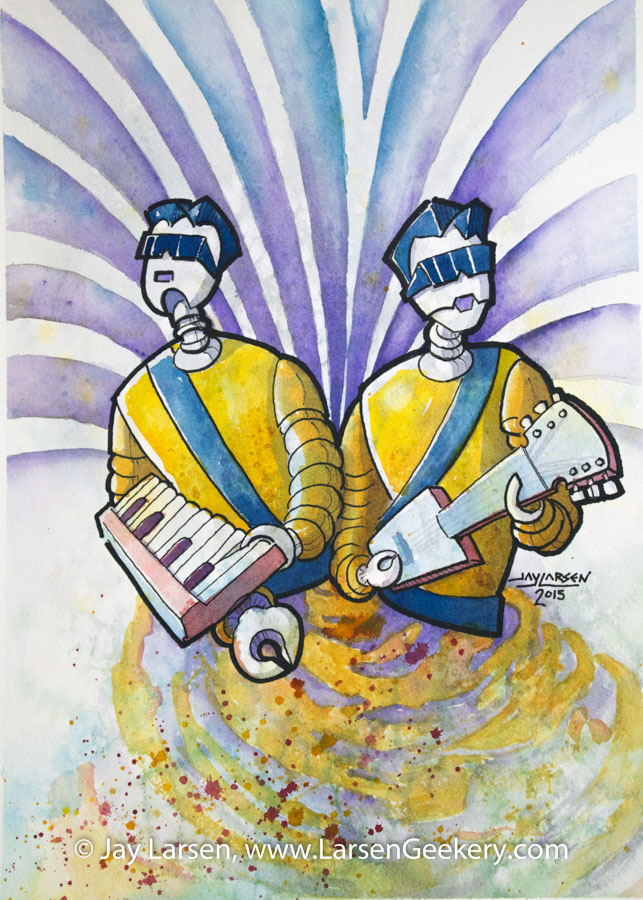 Are We Not Robots? - Original Watercolor Painting
Q: Are We Not Men? A: We are Robots!
Inspired by DEVO, these Robots decided to form their own de-evolutionary rock band!

This is an Original Watercolor Painting by Jay Larsen.
11" wide X 14" high on Arches 140 lb archival watercolor paper.

This painting is not framed.
If you have any questions, please ask.
And don't forget, I do custom commissions as well.