European School Bag Olive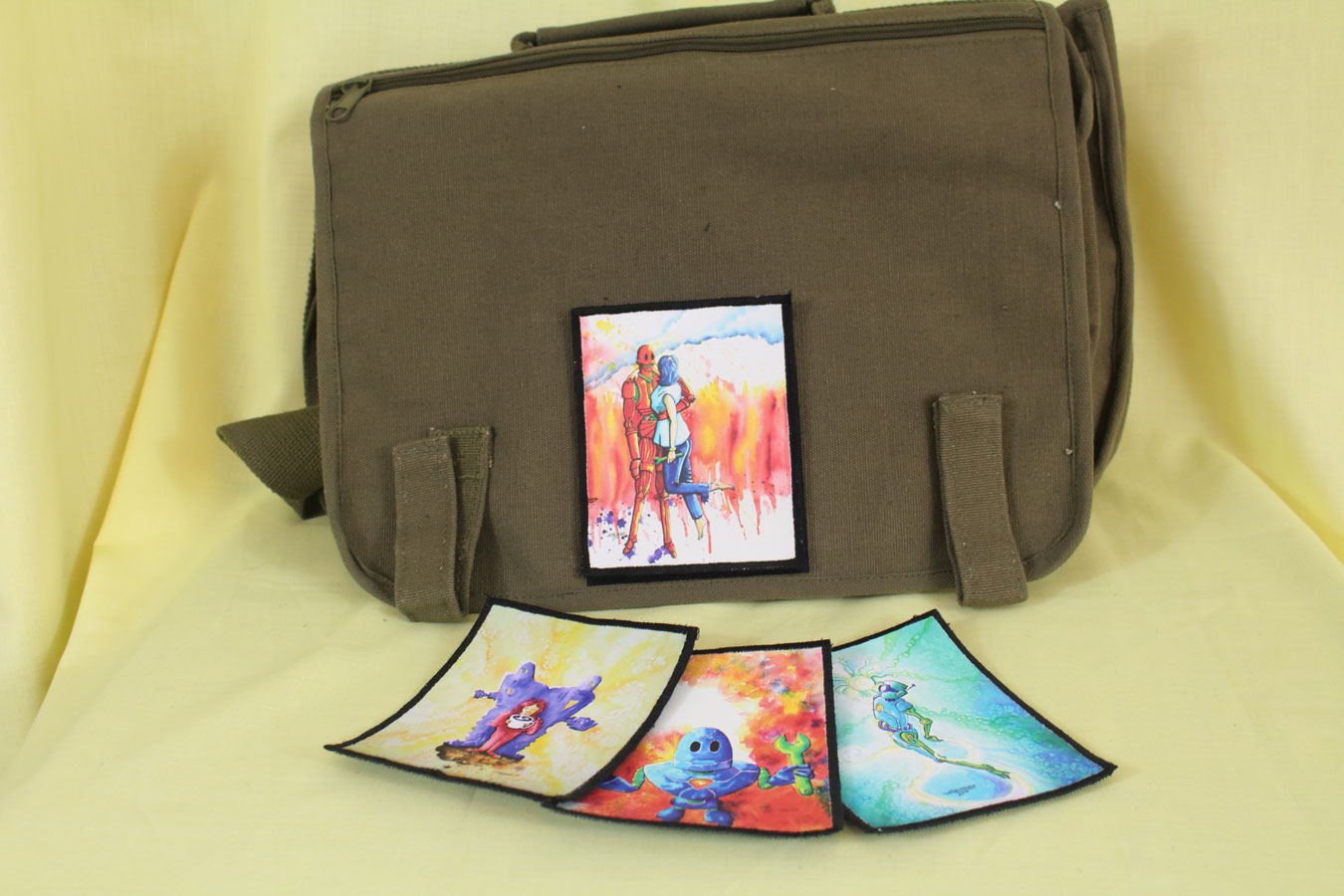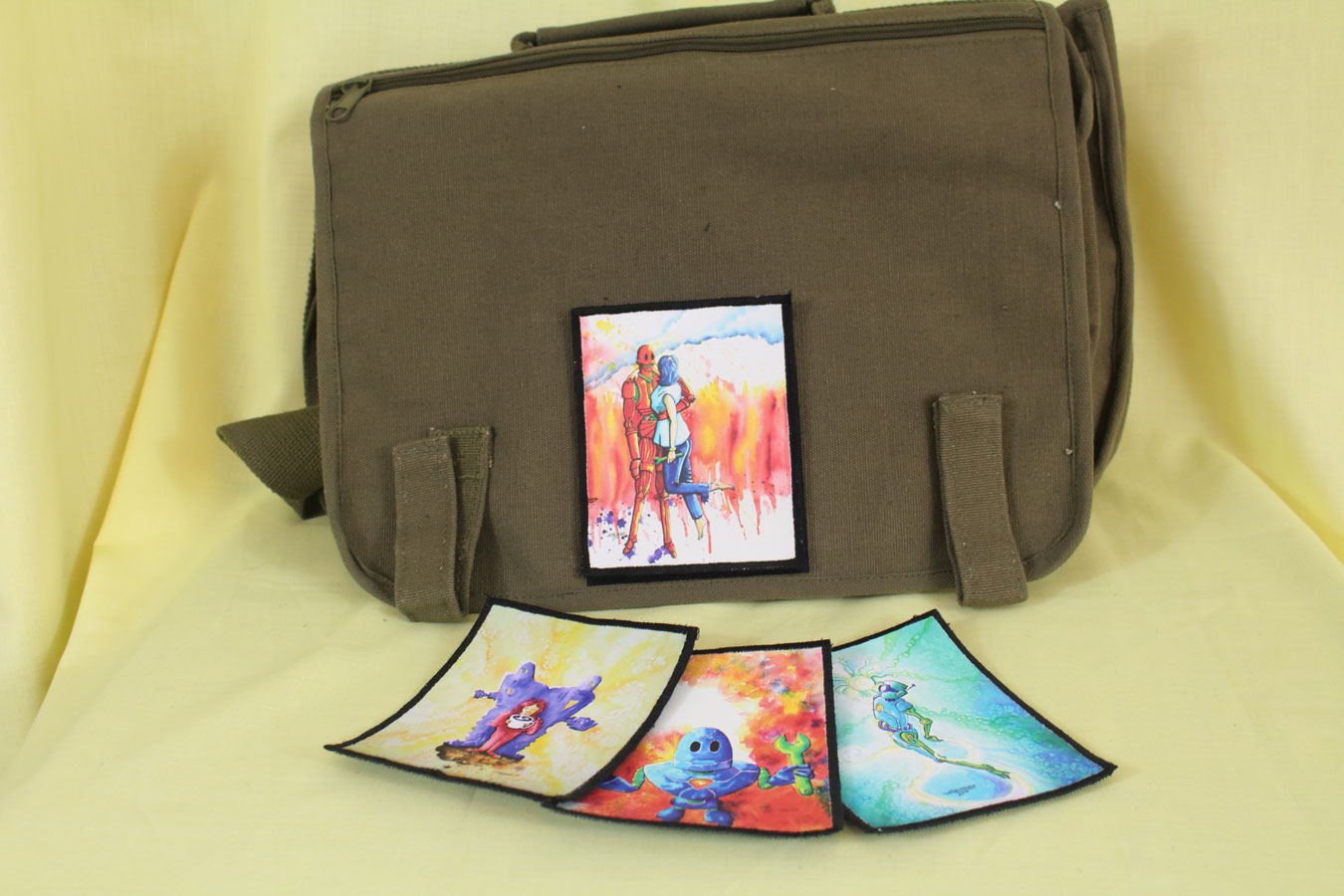 European School Bag Olive
Heavy weight Canvas bag (15x11x8.5 inches) is perfect for laptops, comics, maps, or any other Geeky Gear you need to get through your Geeky day.
Features adjustable shoulder strap with top-grab handle. 2 interior compartments and one main expandable compartment. 2 interior pockets. Zipper exterior flap pockets, gold plated D-rings for flap closures and snaps for the small pockets. It also comes with a secret 12" ruler. This is a serious school or messanger bag.
Perfect for a day at the Comicon or just for Geeking out at school or work.
Has a pre-installed Velcro loop landing pad and your choice of one Geekery Robot Art Patch (4x5 inches) to stick on. The patches feature Robot Art by Jay Larsen and real military strength Velcro.
Just choose the Robot Design you want from these nine designs.
1. Scubabot
2. Firebot
3. Jaybird
4. Romance Robot
5. Flying Robot
6. Pizza Robot
7. Coffee Robots
8. Double-Helix Robot
9. Coffee Girl
You get one bag with preinstalled landing pad and one patch with one design on it.
You can purchase additional patches on our Patches page.